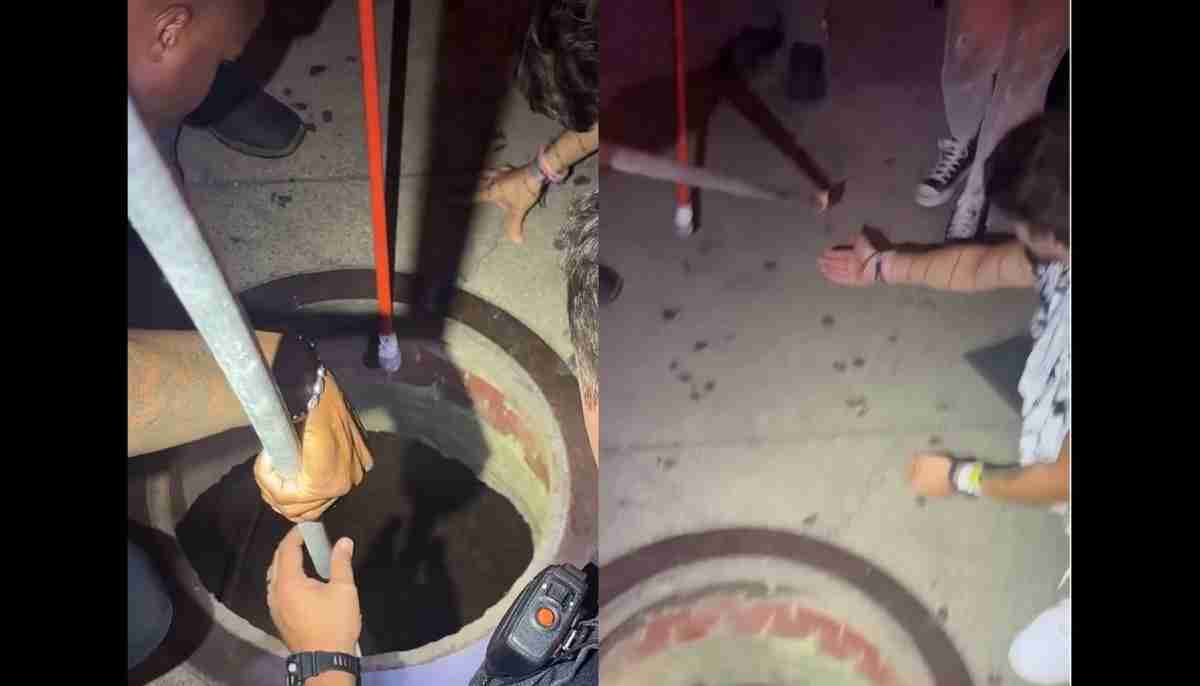 In the video, we see the officer removing the ring that had fallen into a sewer with the help of an improvised tool.
+Unexpected guest; bear invades backyard, takes over the barbecue, eats hamburgers, and drinks soda; watch the video here
+Check out 20 carved pumpkins to decorate your Halloween
A pair of police officers from Pittsburgh, USA, were on a routine patrol when they heard a woman saying that she had lost her ring in a sewer. They then stopped to assist and attempt to recover the jewelry.
Using an improvised device consisting of a metal bar found on the street, duct tape, and a clip attached to the end, they managed to retrieve the ring from the hole it had fallen into. A video released by the police shows one of the officers slowly pulling the metal bar with the ring attached to it.
In a statement posted on social media, the Pittsburgh Police Department recounted the unusual incident: "The officers heard a woman and her fiancé saying she had lost her ring in a sewer that had a small hole in the middle"; "We don't know the person's name. She and her fiancé were very grateful, jokingly invited us to their wedding, and then drove off in a vehicle with an out-of-state license plate."