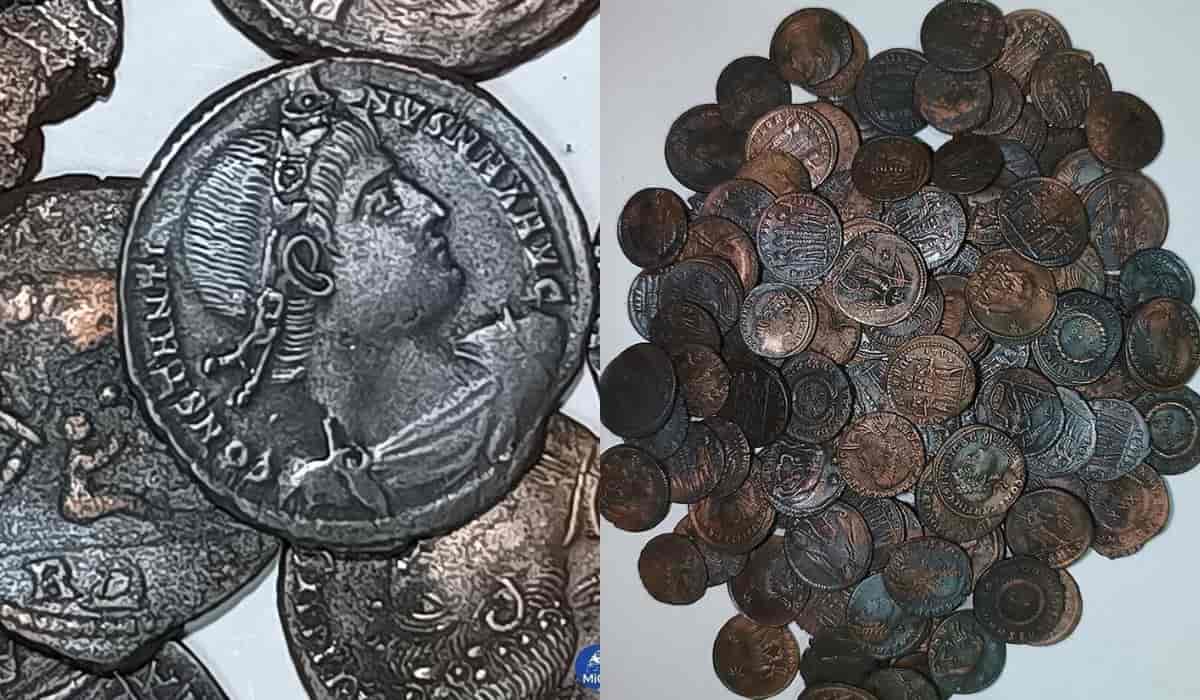 Thousands of coins from the ancient Roman Empire were discovered by a diver while exploring the depths of the sea off the coast of Arzachena, in Sardinia, Italy.
+Super Disney fan teaches the correct order to watch Pixar movies
+Before and after shots of people who embraced their gray hair are breathtaking
It is estimated that between 30,000 and 50,000 of the coins, known as folles, made of bronze and dating from the reign of Constantine the Great, between 306 and 337 AD, have been found. Most of the coins are well-preserved, displaying readable inscriptions, dates, and faces.
Found just a few meters deep, it is possible that the treasure is linked to a shipwreck. The Ministry of Culture of Italy announced the discovery, describing it as one of the most important in the numismatic field in recent years.
The diver spotted the metallic gleam near the coast, and authorities confirmed the extraordinary discovery, highlighting the richness of the archaeological heritage in the depths of the sea off Arzachena.
The discovery also provides valuable insights into Roman coinage between 324 and 340 AD, i.e., the process through which coins went to be engraved.
Ritrovato al largo della Sardegna un deposito di follis risalente alla prima metà del IV secolo d.C..https://t.co/csD0l8FQ67#MiC #archeologia #Arzachena pic.twitter.com/R44VzSKTnh

— Ministero della Cultura (@MiC_Italia) November 6, 2023