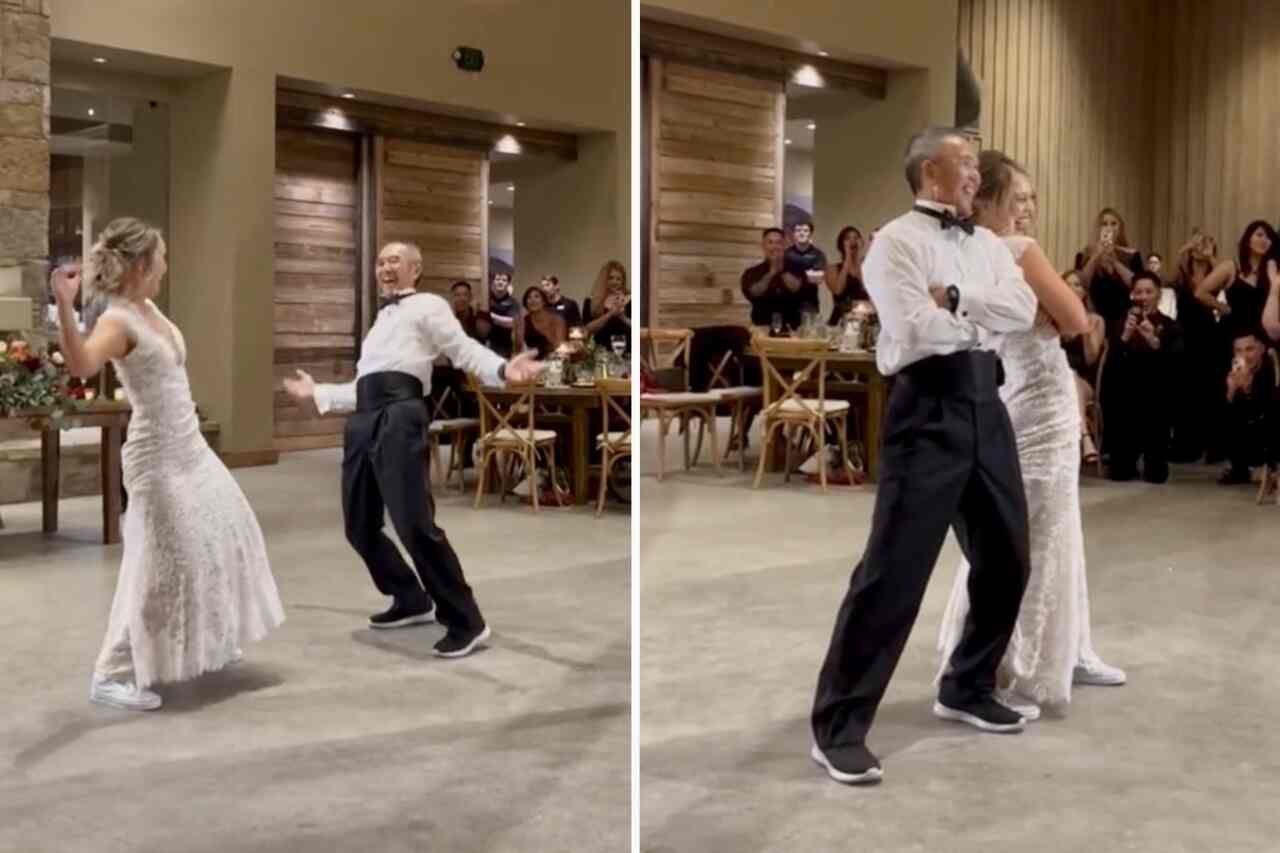 Brittany Revell captured the hearts of millions online after sharing the unexpected dance she performed with her father, Kelly, at her wedding.
+ Check out the winners of the 2023 Wildlife Photographer of the Year Award
+ Meet 'The Master's Pupil,' the video game that took 7 years to complete and was entirely hand-painted
+ Nanny Issues Warning About Foods That Should Never Be Given to Children Under 6
The video of Brittany and Kelly, which has already amassed over 5 million views on TikTok, shows the pair dancing what they called "father-daughter dances over the decades." "Reason number 1838329194920 why I love my dad," Brittany wrote in her caption.
In the comments, viewers rushed to praise Kelly's talent. "Who is this legend?" one TikTok user asked. "I would absolutely lose my mind if I saw this at a wedding," another commented. "He really is the main character," one more person stated.
In an interview with The Morning Show, Brittany revealed that she and Kelly have been learning dances together since she was little. "I think it's kind of unique to see a dad of Asian descent be able to open up, let loose and just embrace their American child's music and culture," she told NBC News.