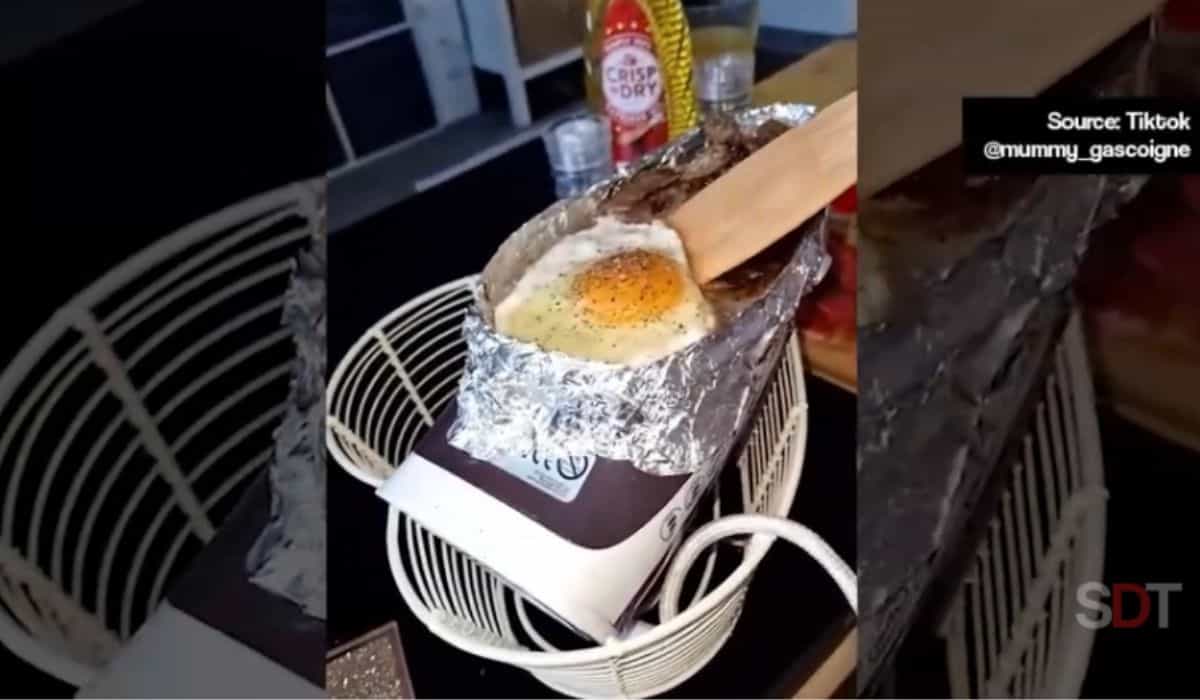 A couple went viral on TikTok by sharing a video demonstrating an unusual technique for cooking dinner while watching television: using a clothes iron.
+Woman shows before and after plastic surgery to demystify the procedure
+English store uses TikTok to teach how to fold socks; method sparked controversy among internet users
By wrapping aluminum foil around the hot plate of the iron, Charlotte and her partner Dan managed to cook an egg and a steak as if they were using a traditional stove.
And the advantage, according to Charlotte, is not having to clean the 'pan,' just throw the aluminum foil in the trash and put the iron away.