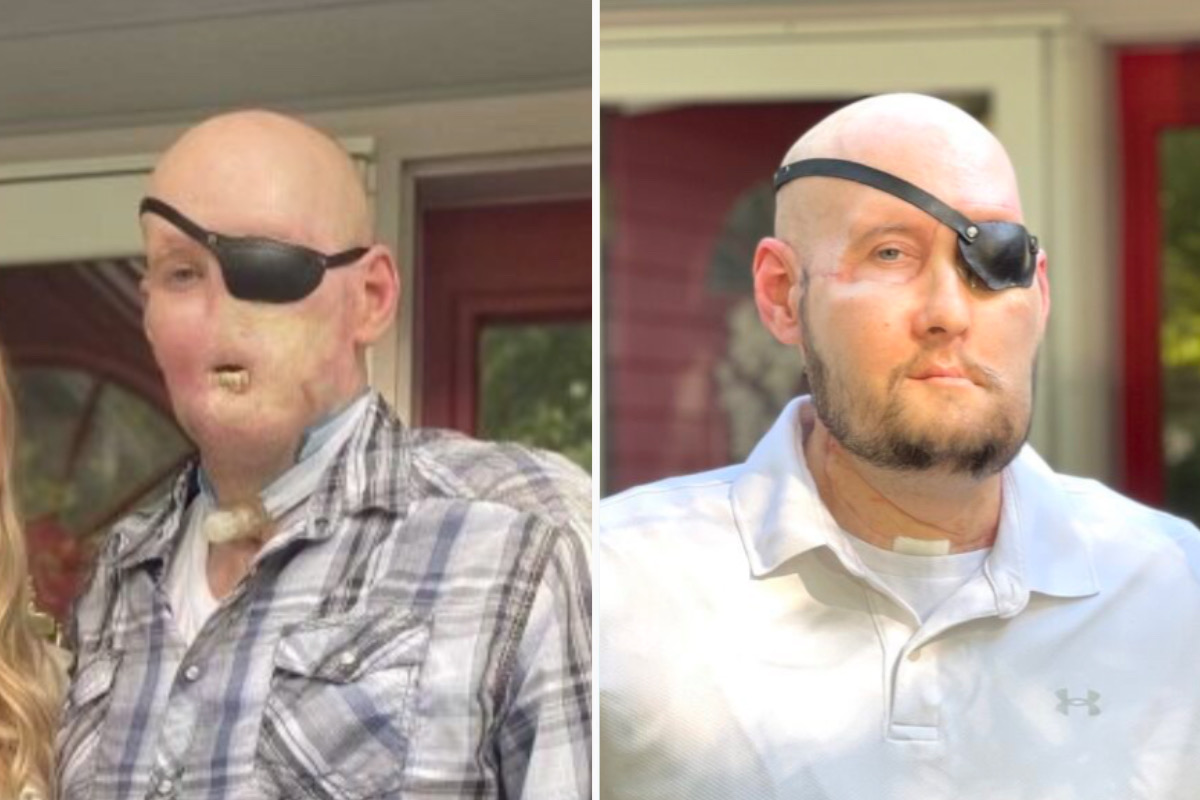 Aaron James, a U.S. military veteran, became the first patient to undergo a full eye transplant.
+ Hilarious Video: Little Girl Nearly Scares Dad to Death with Her Halloween Costume
+ Cute Video: Flower Girl Falls Asleep, Gets Carried In by Cousin, and Amuses Wedding Guests
+ Nanny Issues Warning About Foods That Should Never Be Given to Children Under 6
Aaron underwent surgery in May by a team of over 140 surgeons at NYU Langone Health in New York. The innovative procedure lasted approximately 21 hours and involved the transplant of the entire left eye and facial components from a single donor.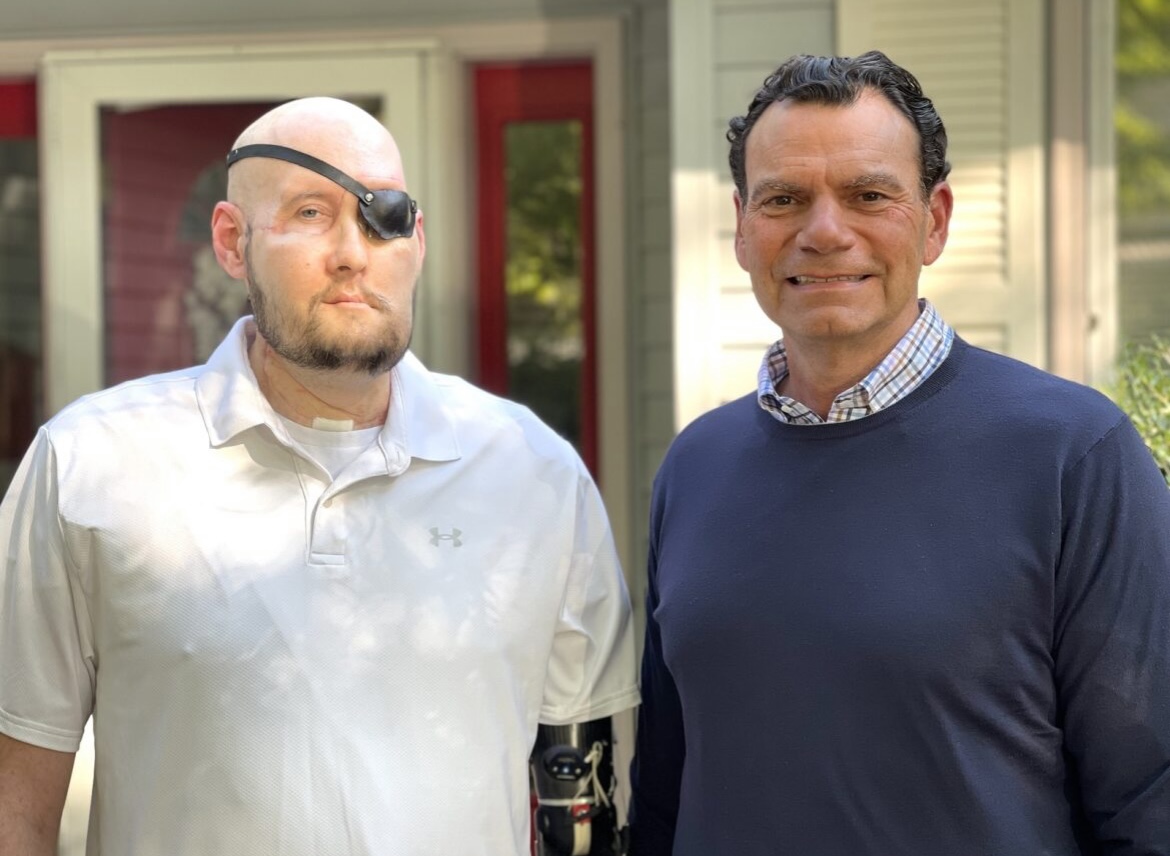 Despite his current inability to see through it, the 46-year-old man is optimistic that his vision may improve over time, and that this procedure may contribute to the advancement of transplant medicine.
"That's really my biggest hope. If I can see out of it, that's great. But if it'll kick-start the next path in the medical field, then I'm all for it," Aaron told CNN.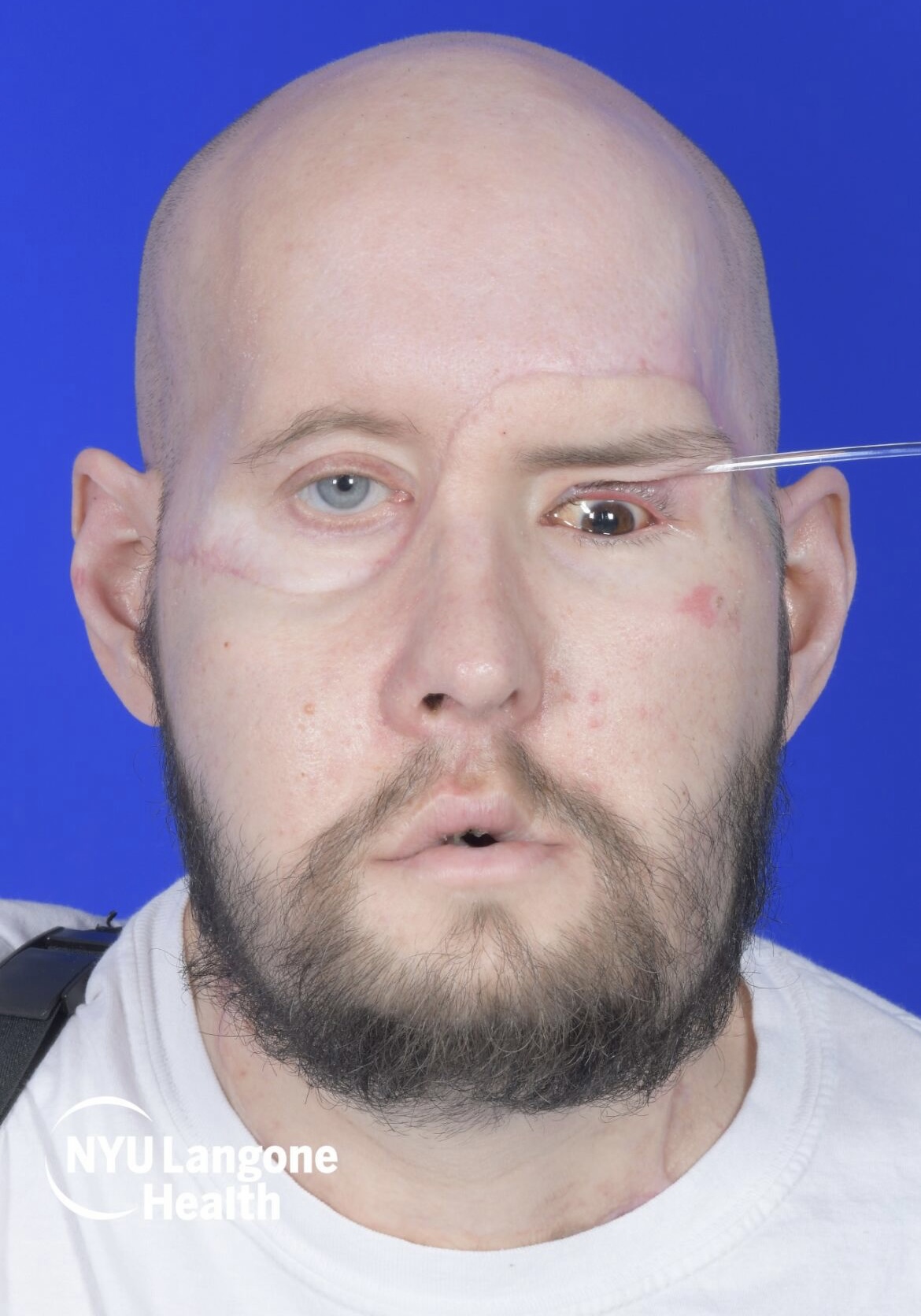 Aaron, a military veteran from the U.S. state of Arkansas who works as a high-voltage power lineman, experienced a life-changing incident in June 2021 while working with colleagues in Mississippi.
Contact with an energized wire resulted in a nearly fatal electrical shock of 7,200 volts, causing severe injuries to his face, including the left eye, entire nose, lips, left cheek area, chin, and left arm.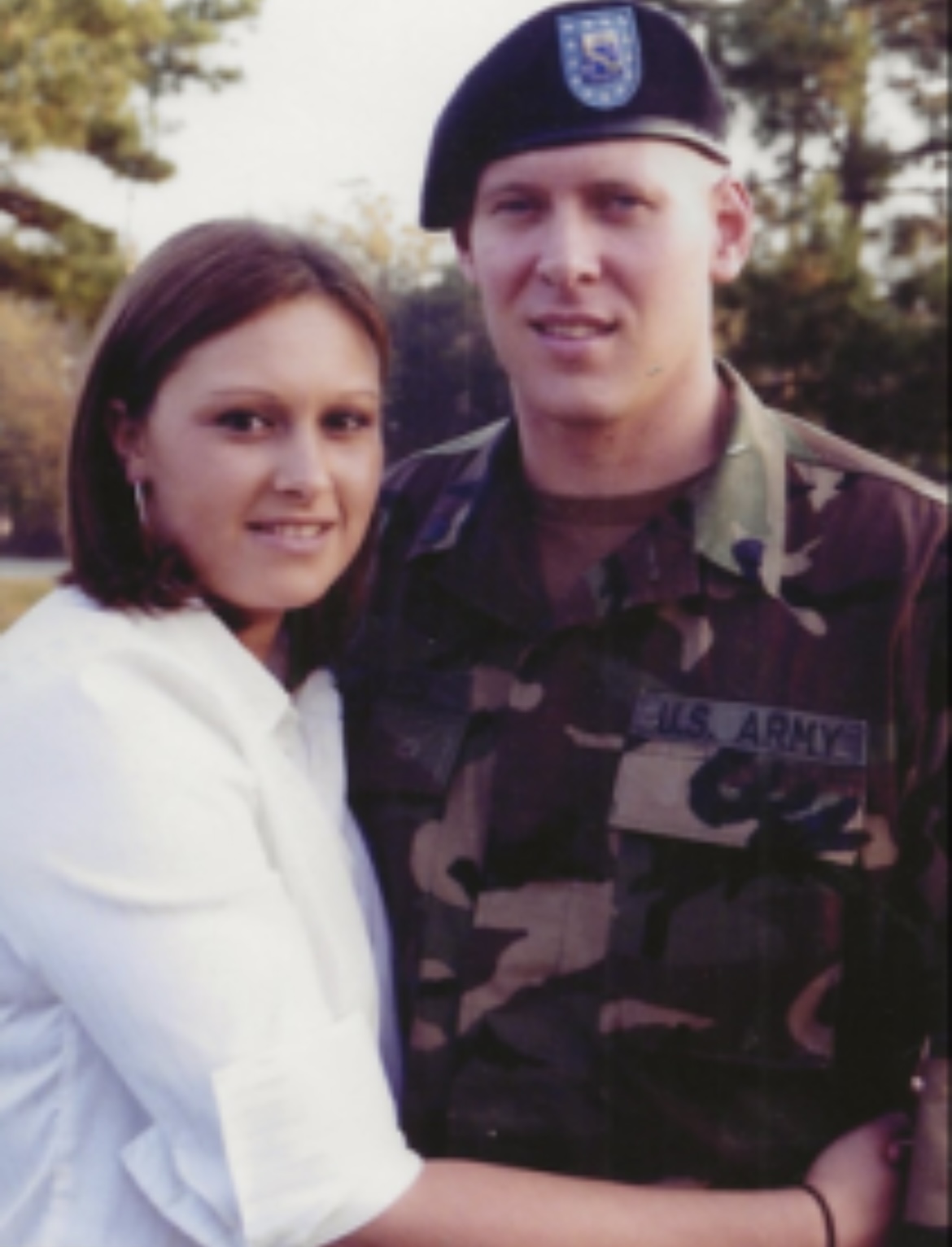 Meagan, Aaron's wife, received a phone call about her husband's accident, hastily packed a bag, and embarked on a four-and-a-half-hour journey from Arkansas, learning along the way from a doctor that Aaron had been electrocuted and that the only thing he could promise was that he wouldn't die before she reached the hospital.
Meagan stood by Aaron as he was transferred to multiple medical facilities for intensive care, reconstructive surgeries, and the eventual amputation of his left arm.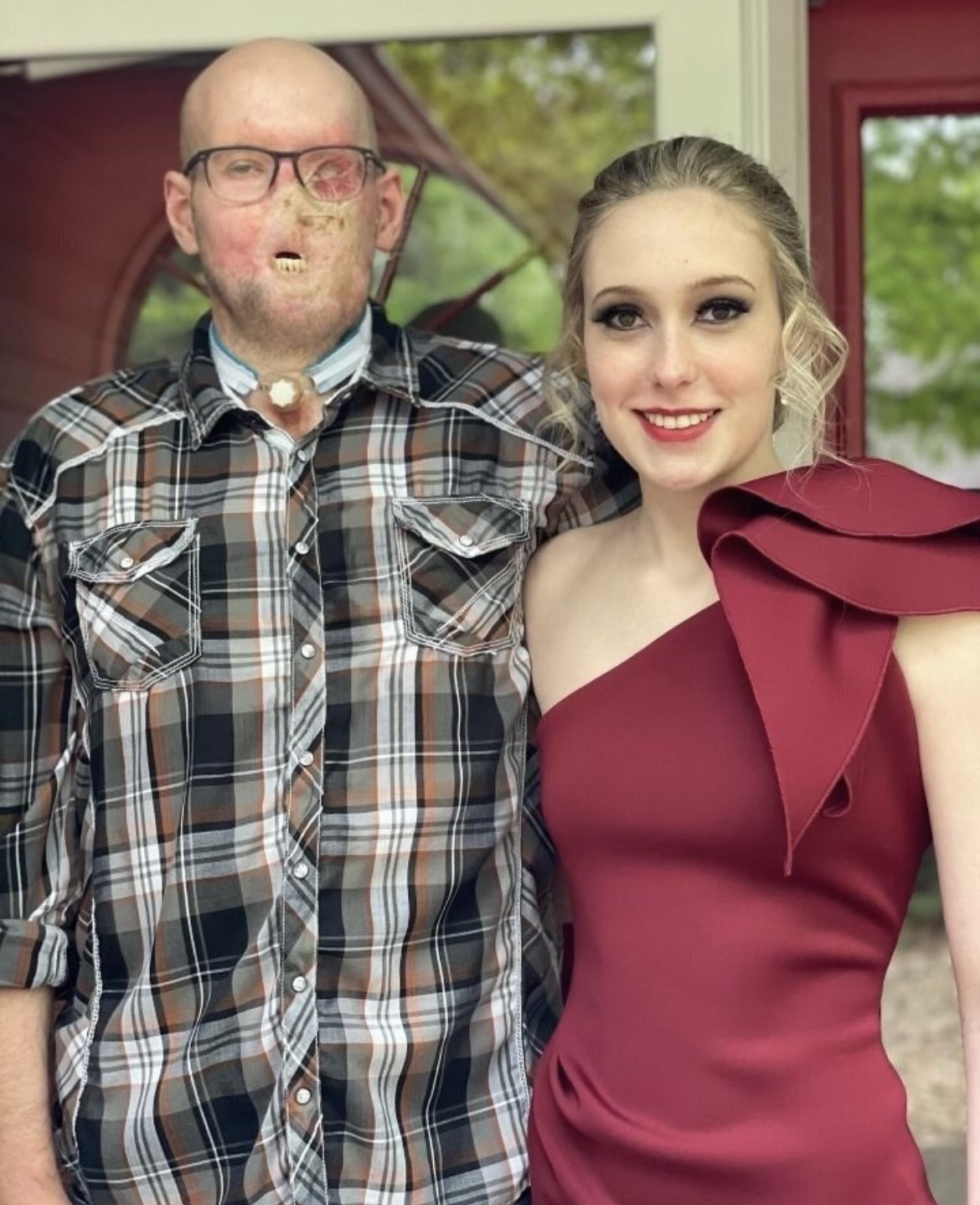 When visiting her father for the first time after the accident, their daughter, Allie, was shocked by the extent of his injuries. "When I saw him, his chinbone was exposed. I was seeing his skull, and I think that's the part that was kind of freaky for me," Allie told CNN.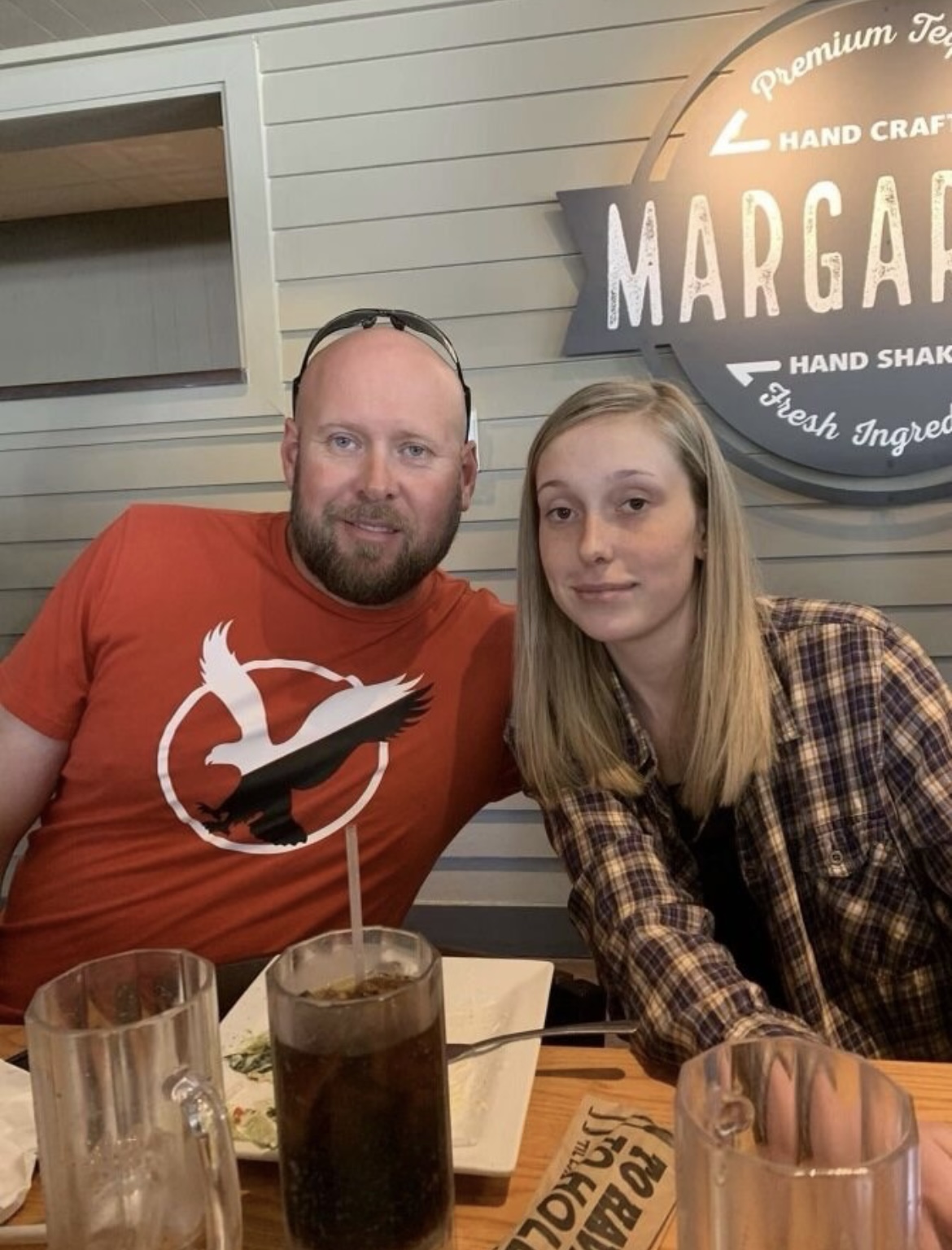 Eduardo Rodriguez and his team at NYU Langone Health were impressed by Aaron's survival against all odds and his remarkable recovery. "As far as whether he will see or not, that's the question that remains unanswered," Dr. Rodriguez told CNN.
"A transplant of this kind has never been done, and transplants have a unique way to work, and even in face transplants, things have occurred that we would not have imagined, so, I'm hopeful."
Aaron currently remains under close observation and is required to maintain a strict medication regimen to minimize the risk of transplant rejection.
The medical team highlighted positive indicators in his eye health, including direct blood flow to the retina, a crucial layer of tissue at the back of the eyeball associated with visual processing.
"For the first time since the accident, I don't want to wear a mask. I want everybody to see me," Aaron told People. "I couldn't have expected anything better. When I look in the mirror, it almost don't even look like I've had a surgery. I'm still in shock."