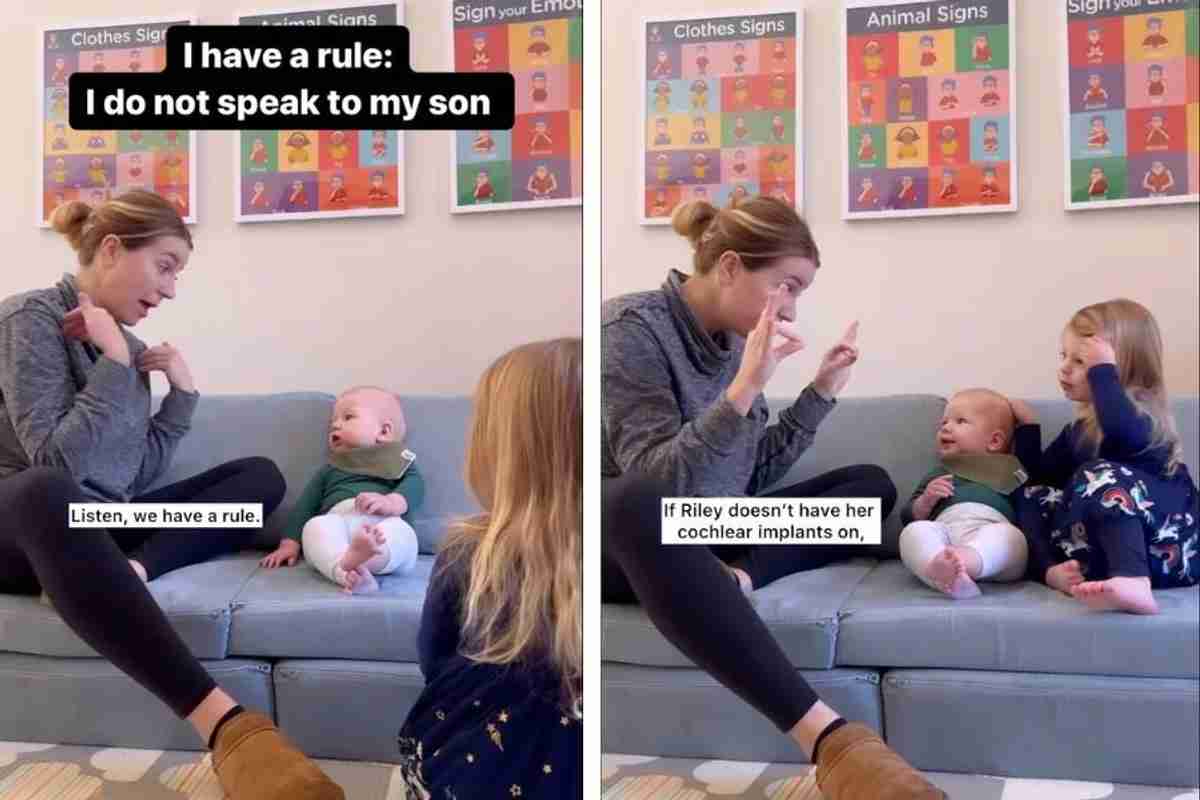 This mother was questioned about why she speaks in sign language to a baby who can hear, and in the video, she explains the reason.
+15 wax statues of celebrities that went terribly wrong
+Veteran Who Lost Half of His Face Receives the World's First Eye Transplant
Christina Pax is the mother of two children, a daughter named Riley who is deaf, and a baby named Leon who can hear perfectly. Pax often shares moments on her social media where she interacts with the children, but some internet users questioned why she only speaks in sign language to Leon when he is not deaf.
In reality, Pax is not just talking to the baby; she is also teaching Leon to communicate in Brazilian Sign Language (Libras), the language spoken with hands. Pax and her family have a rule: when Riley is not using her cochlear implant (CI), an electronic device for people with severe hearing loss, everyone communicates in sign language.
Pax explains that her family is bilingual, and they alternate between English and Libras so that her daughter can participate in everything. Riley's CI helps her hear what is happening around her, but her mother believes that in this case, the girl is adapting to others, and it is important that when Riley does not want to use her CI, her family can adapt to her by using sign language.
"We are a bilingual family. We switch between languages and use the one that is accessible to everyone during a conversation. Sign language is accessible to him, so no, we are not sacrificing his language for hers. He is learning Libras in addition to English, not instead of English," Pax explains in her post.