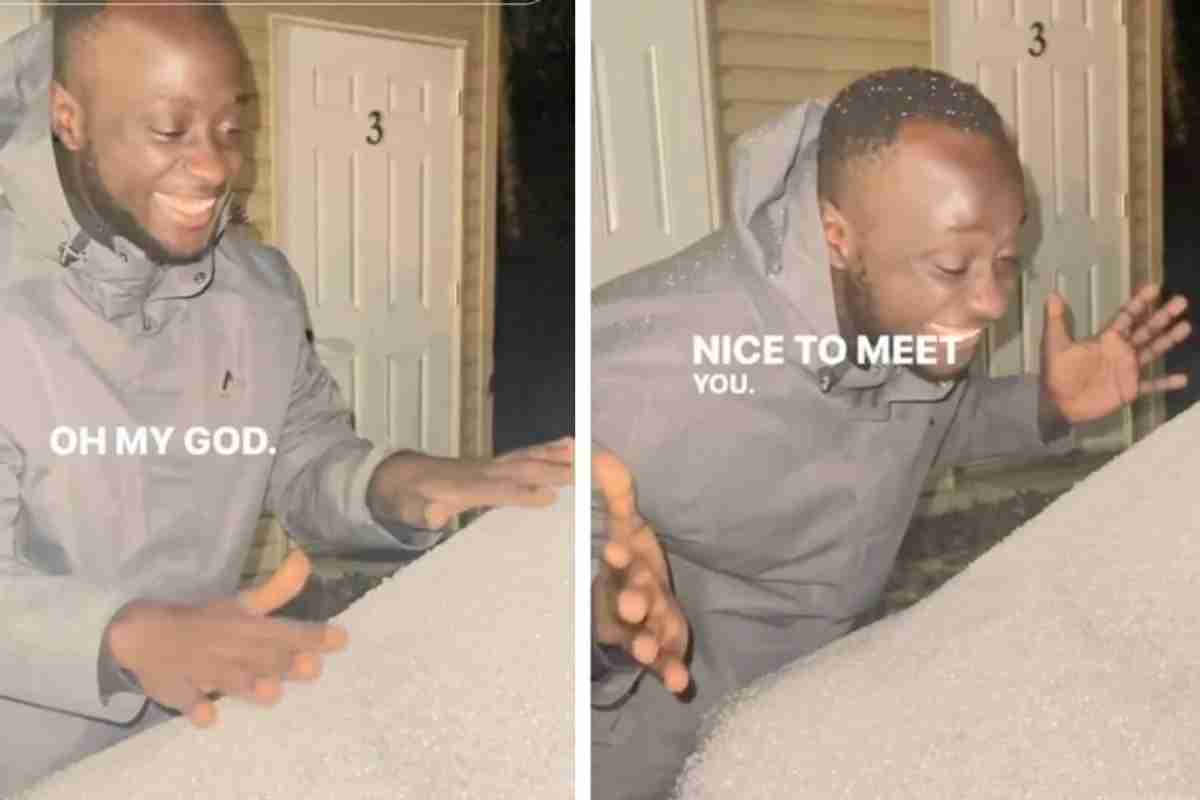 A video posted on social media shows the genuine joy of a Ugandan experiencing snow for the first time.
+Hilarious Video: Woman Records Her Sleepwalking and Goes Viral with Nightly Dance Moves
+"Yes, it's real"; woman tattoos boyfriend's name on her forehead and leaves internet users incredulous
It's always enjoyable to see a person genuinely happy about something simple; in a world where people often value material things, it's essential to remember how looking at simple, beautiful, and often unnoticed things around us can make a difference, not just in a day but even in someone's life.
A video that went viral on social media shows exactly that, the reaction of an adult capable of overflowing happiness, just like children do, over something that may seem trivial to many. The footage shows a man named Peter, a native of Uganda, seeing and touching snow for the first time.
His reaction to witnessing his first snowfall was captured by Marie, Peter's Canadian girlfriend. "Oh my God! I am so happy to see snow for the first time," he says, smiling from ear to ear. Unable to stop laughing, he pats the snow, calling it "beautiful"; finally, he even introduces himself to the snow, saying, "Nice to meet you."