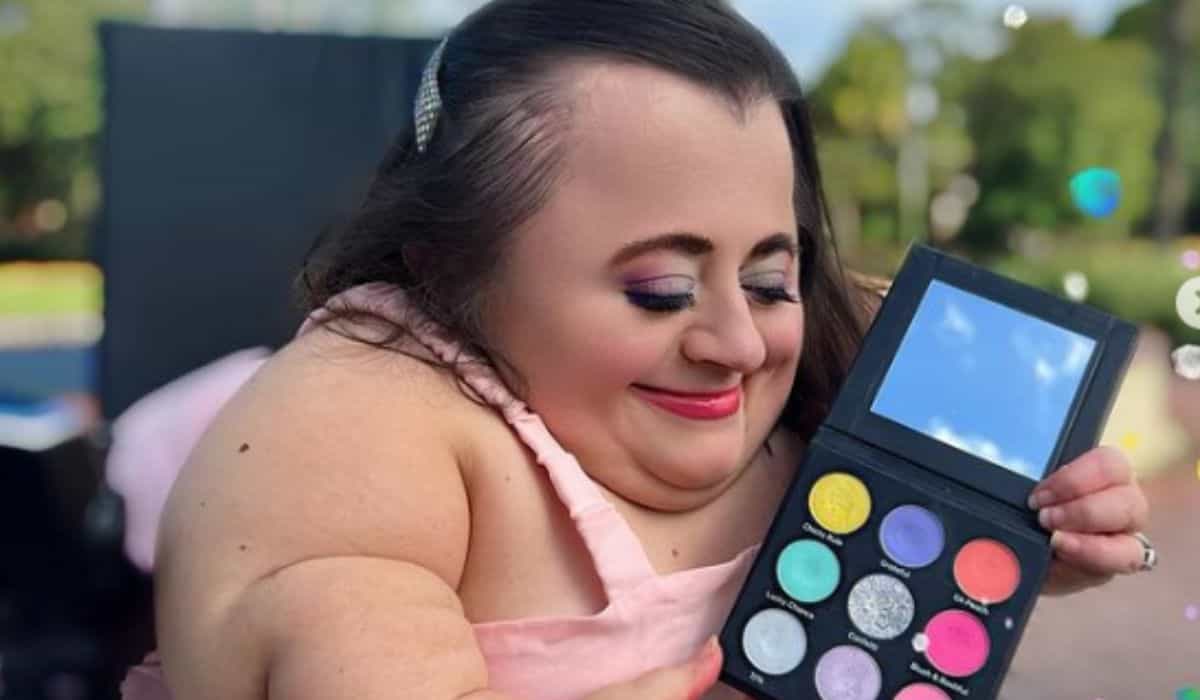 We use the word resilience when there is the overcoming of problems with tranquility, passing through them with lightness and wisdom, and this is the perfect description for Hannah Tire, who was born with a rare condition, but her passion for makeup turned her into a successful influencer!
+Accessible Halloween: See 20 Creative Costume Ideas for People with Disabilities
+Laughing is the best medicine: 20 ways doctors amuse their patients
Hannah is 28 years old and was born with osteogenesis imperfecta, a rare condition that makes her bones fragile. Because of this, she needs assistance in her daily life. Despite this, Tire found her independence in her passion for makeup, becoming a prominent beauty content creator.
Today, the influencer has accounts on major social media platforms with thousands of followers, where she provides makeup tips and tutorials, as well as her own products. Hannah also emphasizes her journey and the importance of not giving up, encouraging others with disabilities to pursue their dreams.