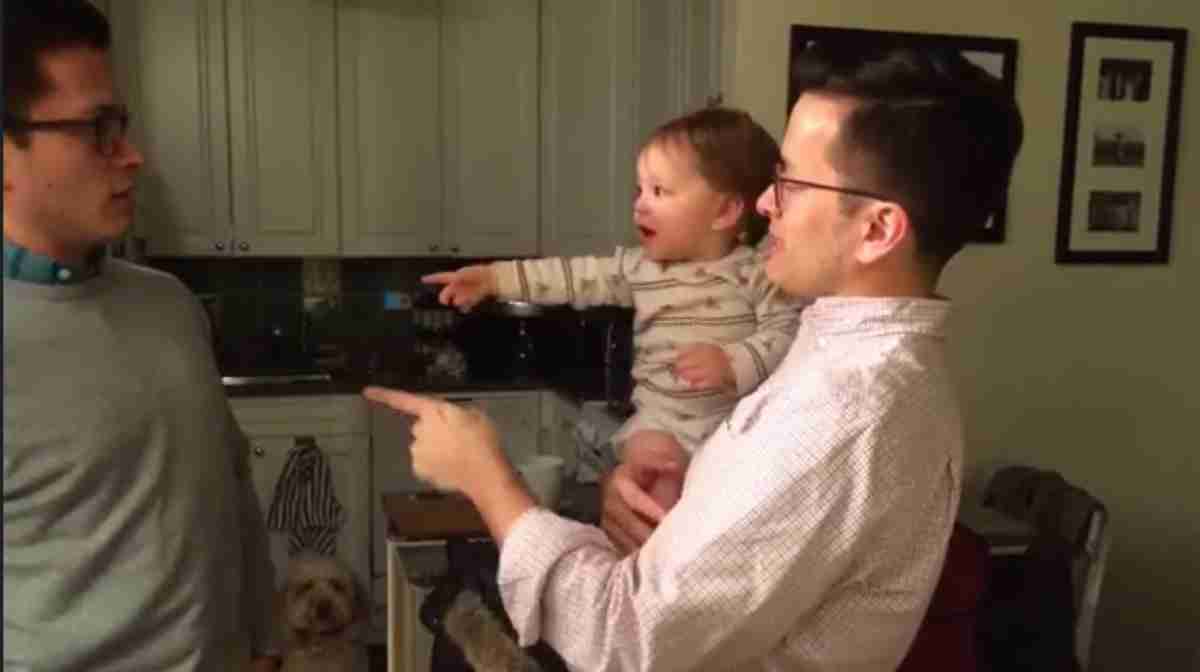 In a funny video, a baby becomes very confused when meeting his father's twin brother and can't decide whose lap to stay on.
+In a hilarious video, a monkey negotiates the exchange of a stolen cell phone for food
+Taylor Swift fan escapes shopping mall security after stealing singer's poster; watch the video
It doesn't matter that it's old; after all, it was recorded in 2016, but this video will never cease to be entertaining. In the footage, we see Stephen Ratpojanakul (in the blue sweater), the baby's father, and Stephen's twin brother, Michael. Little Reed is clearly bewildered when he's between the two of them for the first time.
Well, even for an adult, it's challenging to tell them apart, so you can imagine how confusing it is for a child. The brothers are absolutely identical, and they have a great time as Reed goes from one lap to the other, pointing at them without knowing who he's with.